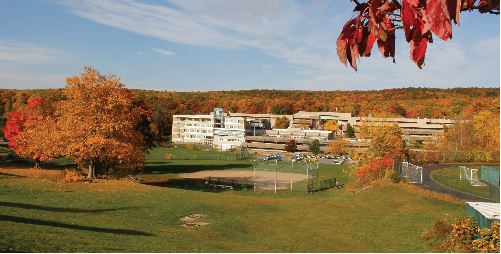 If you're reading this page, it may be because you're looking for just the right college; a place brimming with energy and creativity, a place where students find the support they need to take risks, discover new passions, and define and achieve their goals.
At HCC, conversations between professors and students continue after class in hallways and courtyards; graduates return to serve as mentors and tutors, and students are engaged in every aspect of college life, from running the radio station to participating in 30+ clubs and organizations to holding a place on the college's board of trustees.
Whether on campus or online, you'll find recent high school grads, veterans, adults returning to college and dual-enrolled high school students learning together. We take pride in being a diverse, open-access institution that welcomes and celebrates the unique contributions of all members of our community. We hope you'll join us!
Estudiantes cuya lengua natal sea español y cuyo nivel de comprensión del idioma inglés sea limitado, deben referirse ala página 8 para más información.
All policies related and relevant to College Standards can be found in the HCC Student Handbook on the HCC Publications page.
The information contained in the College Catalog was checked for accuracy at the time of printing. Changes in college policy and the requirements of Areas of Study are made regularly which could make some of this information obsolete before the next catalog revision. Students should review revisions that are announced each semester in the schedule booklet and check with academic advisors to ensure the current accuracy of important information.
In the event of typographical errors, the information formally approved by the college and on file will take precedence over the catalog.